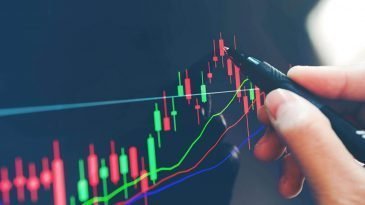 Neckline Trading There are very few trading setups that excites us as much as the Neckline – Double Top setup. This trading technique is a …
Read More →
'Bulletproof Traders is a private trading club of successful traders, run by a team of market leading traders and analysts.
Bulletprooftraders We provide our club members with cutting edge analytics, highly profitable trading ideas, and above all, market forecasts and price predictions with precision level that is unparalleled in the industry. Our trading club was established in 2017. Bulletprooftraders development and construction of our proprietary trading methodology (Cross-price Matrix) was completed in late 2009. Many years of experience applying our model in the financial sphere has enabled us to create an entire community of independent traders dedicated to master the craft of successful trading, and have a lot of fun while doing it.'
Let's join with bulletprooftarders and grow your skills. Bulletprooftraders included exclusive blogs about forex trading. Bulletprooftraders update blog post regularly.
Bulletprooftraders  is a highly qualified Forex trading channel run by a team of industry leading traders and hedge fund managers.
Bulletprooftraders is an completed forex tading solution. 
Bulletprooftraders videos reflect our extensive trading experience and present our trading activities in real-time. The purpose of this channel is to educate and help traders to improve their skillset and supercharge their trading results. This channel produces new videos every week on topics such as: • How to read the market with strong conviction and laser sharp precision. •
Bulletprooftraders tech How to properly apply correlation analysis to minimize risk • How to implement allocation and money management tactics • How to use advanced "off the shelf" trading techniques used by hedge funds. • How to identify high-probability trading opportunities on a day to day basis. So, if you want to learn how to turn your trading into a profitable business, then you landed in the right place. We post new videos every Thursday. Subscribe to the channel and join with Bulletprooftraders.