There are literally thousands of signal providers from pretty much all over the world. Unfortunately, the vast majority of them (like with most other areas in life) are completely worthless, or even worse, harmful. 
The real challenge here is to find the good ones, the most accurate Forex signals providers and that may not be as easy as one would imagine. The challenge here is to sort out the 1%ers from the rest of the bad 99% out there, and that maybe as difficult as the act of trading itself.
There is, however, a good starting point that would help you to avoid at least 50% of the noise (bad signal providers), which in turn will help to narrow down the list of potential high-quality signal providers and get you closer to finding those rare gems. 
The basic truth is this, stay away (or even run away) from so called "free signals" as they will surely bring any trader a lot closer to his demise.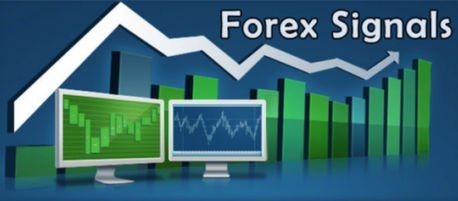 Bulletproof Traders - Most accurate Forex signals
Good and high-quality products or services are never free. In-fact, they are even expensive in many cases, and for damn good reason. That's not to say that every expensive product or service is high-quality just because it's costly, but it can provide a reliable direction towards finding that exceptional signal providing services.
As a rule of thumb, always try to look for the "full spectrum" signal providers. Most Forex signal providers will only send out obscure instructions (i.e. Trading Signals) to buy or sell an asset with no explanations or convictions into the reasons and factors behind the decision-making process. That should always be a suspicious proposition.
Instead, try looking for the well-established Forex trading membership sites, which by definition, provide a full spectrum signals providing service, where every single piece of information that they generate is backed up by a complete set of explanations, reasoning, and live demonstrations into the reasons behind the relevant decision making process.
At the end of day, even after applying these differentiating elements, it still might take a few trial and errors before finding the real deal and landing on a reliable and profitable signal providing service. 
It's important to understand that profitability is not the only factor that traders need to take under consideration. We would suggest that trading style matchup is equally important.
Trading style usually represent the type of personality a trader has. Therefore, if you are a swing trader that is trying to rely on a signal provider (as good as it may be) that conducts a short term scalping trading style, that could actually end up backfiring, leading to inevitable character miss match and loss of money.
Bottom line is that well established membership sites and member-only trading clubs are usually far superior to the common ad-hoc signal providers. Having said that, it is still crucial to conduct a basic level of research into the trading style that a Forex trading members club would offer before deciding whether it fits with your own trading style and personal character.
The most accurate Forex signals provider in the industry – Try It Free!