In our series Futures trade of the week, Bulletproof Traders in-house trading activities present our current bullish outlook on the GOLD.
We have been bearish on the GOLD for the past 6 months, started right after price had hit an all time high and started to reverse for a downside technical correction.   
On its way down, we had declared $1714 to be the end of the road for that bearish move. We know that price will most likely get rejected off that strong support and shift back to its original upside trend.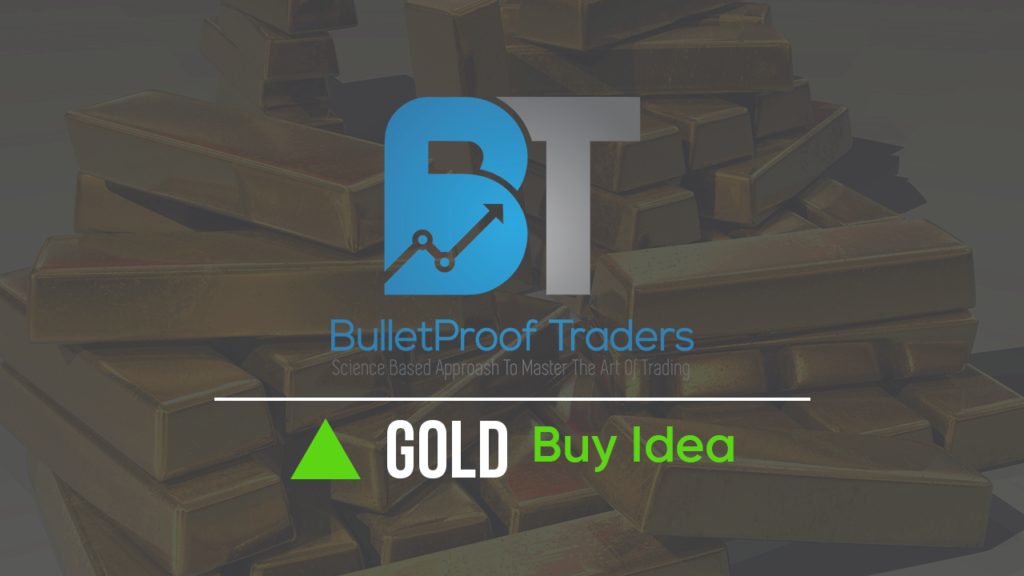 * Bulletproof Traders is a members-only Forex trading club. Run by an elite team of traders and market analysts, using science based approach to master the art of trading.
Finally, after a 6 month correction, the GOLD had landed right on that major support level. At first, it looked like it was about to breakdown and go beyond that key level, but then it started to pull back up.
Watching that slicing spike forming across $1714 was exactly what we were waiting for to get our ball rolling. We had launched a bullish campaign with 2 new price targets at $2127 and $2461 respectively.